11-th Azerbaijan International "Travel & Tourism" FairA MAJOR SPECIALISED EVENT OF TOURISM INDUSTRY IN AZERBAIJAN AND THE ENTIRE CAUCASUS REGION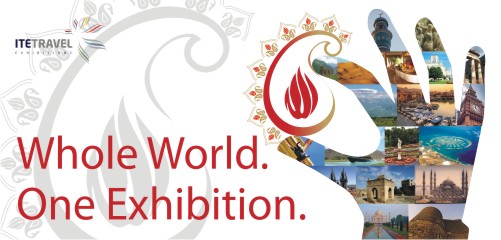 AITF has established its status as a leading international exhibition in the Caspian Region, and one which reflects the general situation in the region's tourism industry. The event will bring together over 200 exhibitors presenting their exclusive tourism offerings especially designed for the Azerbaijan market. The exhibition's slogan is 'Whole World. One Exhibition', and this is justified by the presence of over 60 tourist destinations, 15 national stands and over 30 exhibiting countries, including Qatar, Poland, Bulgaria, Vietnam, Indonesia and Slovakia who are all making their first appearance at the exhibition.
We would be delighted to welcome you as a visitor to the exhibition, and we hope that the event will contribute to the development of your business!
Entry to the exhibition is permitted to those with an invitation or those who registered on our website and received an electronic pass to the exhibition. Those who registered on the website can save time at the exhibition by receiving all exhibition materials at the express registration stand (E-visitor).
The visitor badge allows you to:
Visit the exhibition free of charge for its entire duration;
Enter the exhibition without queuing for or going through the registration process;
Obtain an exhibition information pack;
Participate in the business programme of the exhibition (workshops, conferences and presentations which are not available to ordinary visitors)
>Instant registration procedure